Compact Peristaltic Pump- EM MiniPump
Model No. : EM-MiniPump 01, EM-MiniPump 02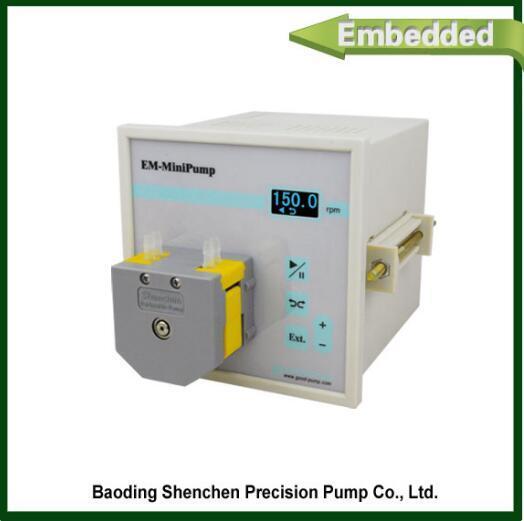 Product Introduction
EM-MiniPump with 42 stepper motor drive, OLED screen display the current motor speed. Membrane keypad control the start/stop, direction and speed. The pump have external control interface to achieve external control.
Function and Features
1. Embedded design, small space, easy installation.
2. OLED screen display, membrane keypad control.
3. Support RS485 with MODBUS protocol, convenient to connect with PLC.
Technical Specification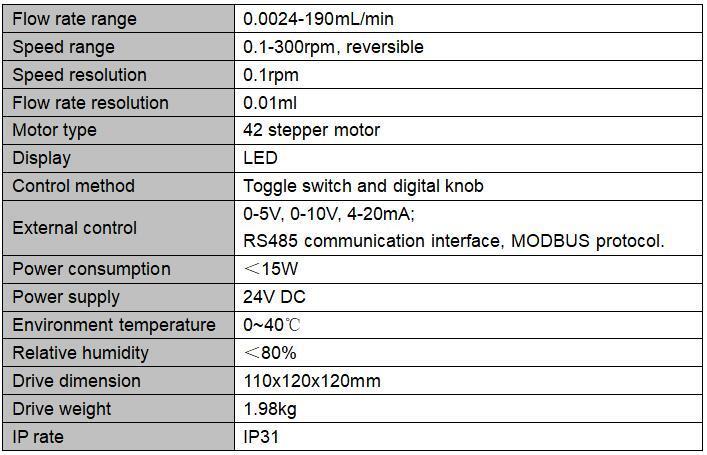 Product Composition and Flow Rate