Basic Peristaltic Pump- Lab M Series
Model No.: Lab M1, Lab M3, Lab M6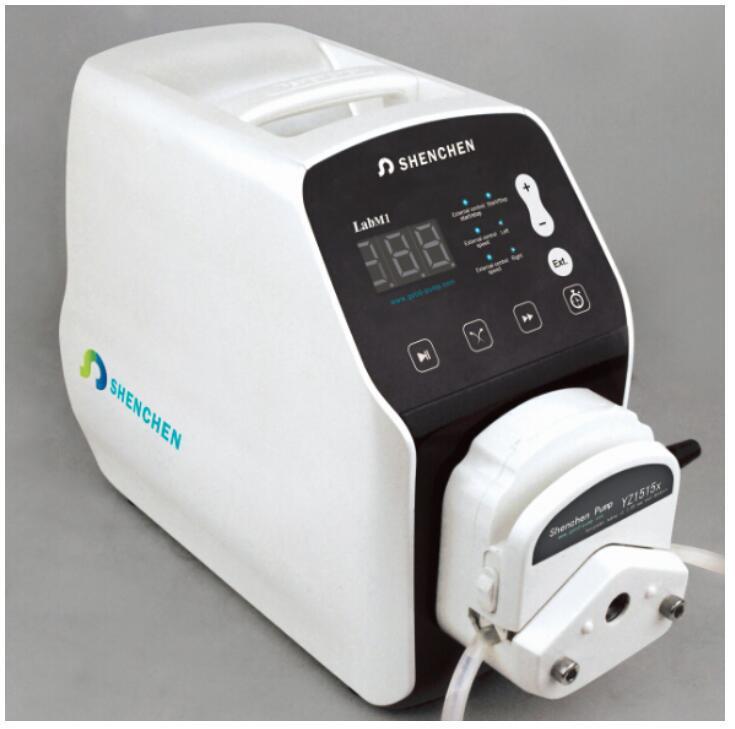 Acceptable Pump Head: YZ1515x, YZ2515x, SN Series, MC Series


Product Introduction
The second generation basic type peristaltic pump, with ABS engineering plastic housing, streamlined body design, more fashion sense. Speed range: 0.5-600rpm/min, suitable for various pump heads. Flow rate range: 0.00034-2280ml/min. Membrane keypad control, multiple external control for selection. Support RS232/RS485 (standard Modbus protocol) communication, it is easy to connect with computer, PLC, HMI etc.
Function and Features
1. 3 digital LED display the motor speed.
2. Membrane keypad control, not only adjust speed manually, but also control automatically through external interface.
3. Full speed button: with full filling and emptying function.
4. Timing test function, time range: 0.5-999s, setting test time freely, can be used for simple dispensing.
5. Internal isolate external control design. External control signal have active signal and passive signal, users can use it freely.
6. RS232 and RS485 communication for option. The pump can be controlled by PC through RS232 and serial debugging software, control the pump start/stop, direction and speed. To achieve dispensing and filling function. It also can feedback pump working status according with external control request.
7. Big torque, low consumption, strong adaptability.
8. Good performance drive circuit, good cooling condition, low noise, working stable, power down memory function.
9. Super strong anti-jamming feature, wide voltage design, suitable for complex power supply environment.
10. Circuit board spray with three anti-paint. Anti-dust, anti-moisture, anti-static, resist corrosion.
Technical Specification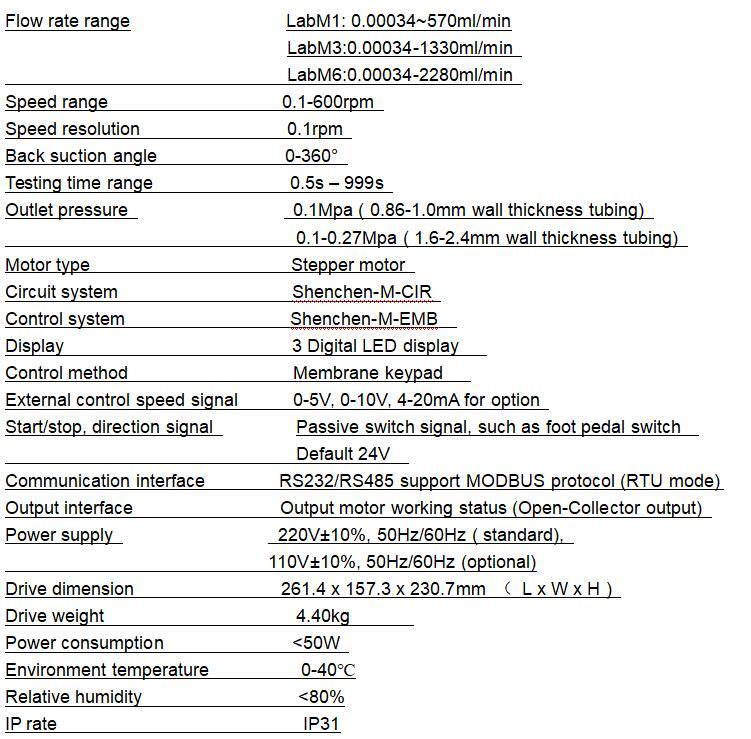 Product Composition and Flow Rate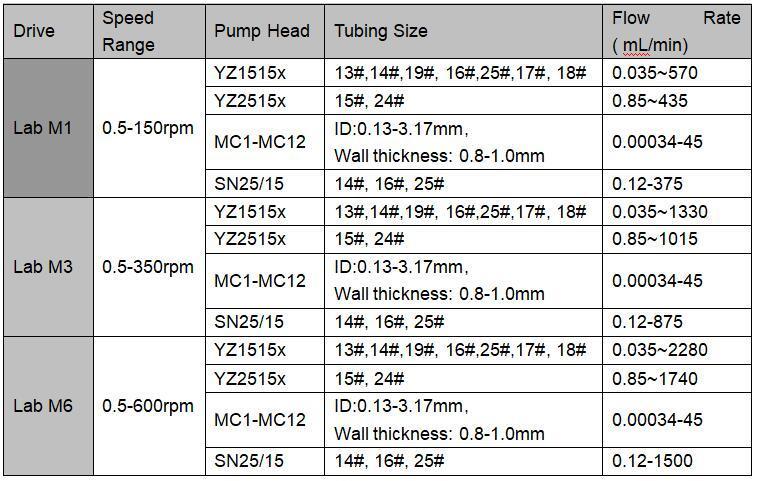 Product Dimension