Standard Peristaltic Pump- Lab N Series
Model No.: Lab N1, Lab N3, Lab N6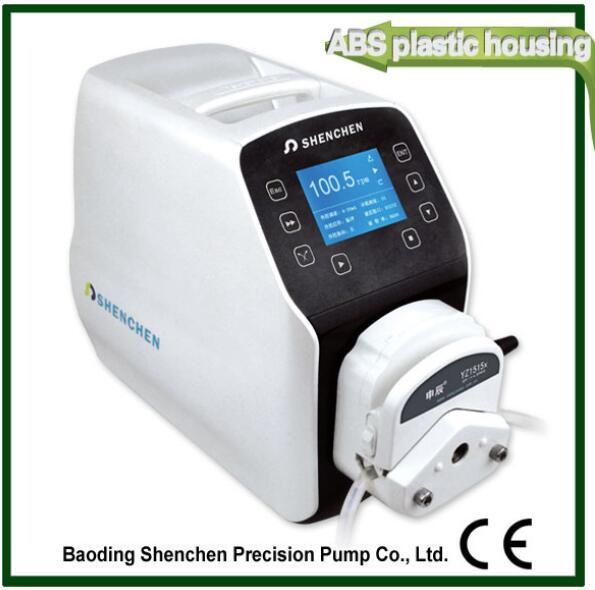 Acceptable Pump Head: YZ1515x, YZ2515x, SN Series, MC Series

New Features
1.Portable handheld design, feel comfortable and stable.
2.Multifunction protective cover for external control interface, can be used for tool box, install common tools.
3.Hidden external control interface, protective cover can protect the interface and data lines effectively.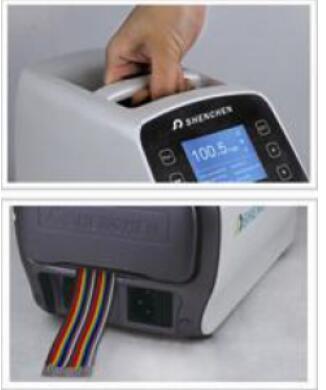 Product Introduction
The second generation standard type peristaltic pump, with ABS engineering plastic housing, streamlined body design, more fashion sense. 3.2 inch blue LCD screen, touch keypad control, feel comfortable. Speed range: 0.1-600 rpm, suitable for various pump heads. Flow rate range: 0.1-2280ml/min. Multiple external control for selection. Support RS232/RS485 communication, standard MODBUS protocol ( RTU mode), meeting different industrial sites equipment request.
Function and Features
1. Friendly interface, 3.2 inch big screen LCD display working parameters in real time.
2. Super silent drive setting, precise control, low vibration and low noise.
3. Shenchen-Nx-CIR circuit system, use imported chips, computing speed fast, reliable performance, working stable.
4. Touch keypad control, menu interface, convenient for users setting the parameters.
5. Timing function, the time range is 0.1s - 9999 hours, can be used for simple dispensing function.
6. 0-360°back suction angle setting, can avoid the fluid drop off when transferring viscous fluid.
7. Automatical temperature control system, reduce the noise of fan effectively.
8. Various external control functions, support 0-5V, 0-10V, 4-20mA analog signal control speed. In the mean time also have Shenchen -Nx - EMB -PGM programmable external control function, can meet special industrial control request.
9. Support RS232/RS485 communication interface, MODBUS communication protocol, meet different industrial request.
10. Power down memory function, store parameters in time, safe and reliable.
11. Strong anti-jamming feature, wide voltage design, suitable for complex power supply environment.
12. Circuit board spray with three paint, anti-dust, anti-moisture, anti-static, resist corrosion.
Technical Specification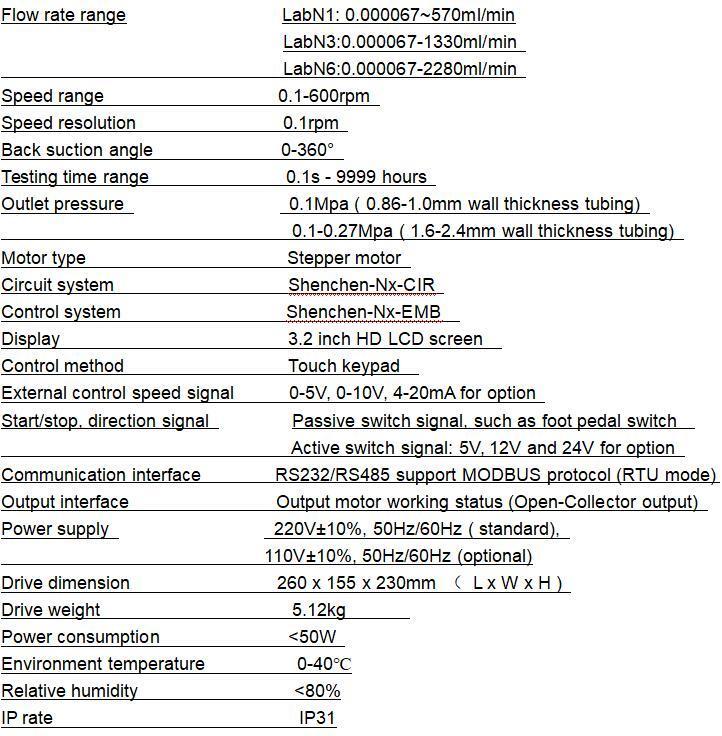 Product Composition and Flow Rate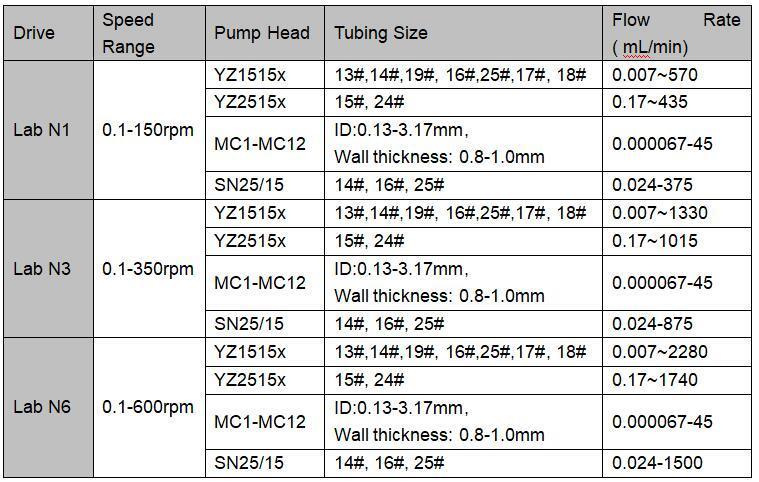 Product Dimension