Standard Peristaltic Pump--N Series
Model No. : BT100N, BT300N, BT600N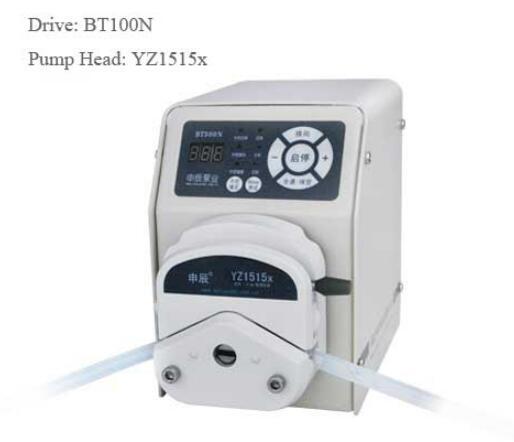 Acceptable Pump Head: YZ1515x, YZ2515x, SN Series, MC Series

Product Introduction
Standard peristaltic pump with ultra-quiet working performance. It is widely used in laboratory and complete analytical instruments.
Function and Features
1. 3LED display the current speed.
2. Mask keypad control the start/stop, speed and direction.
3. Load shedding memory function.
4. 60 seconds test function, can set the repeat numbers for simple dispensing.
5. The key of full /empty help you to quickly discharge the air from tubing and fill the fluid.
6. Indicator display the external control working mode and direction.
7. Support RS232 and RS485, the pump can be connected with PC to reach dispensing and filling function.
8. Special for laboratory use.
Product Composition and Flow rate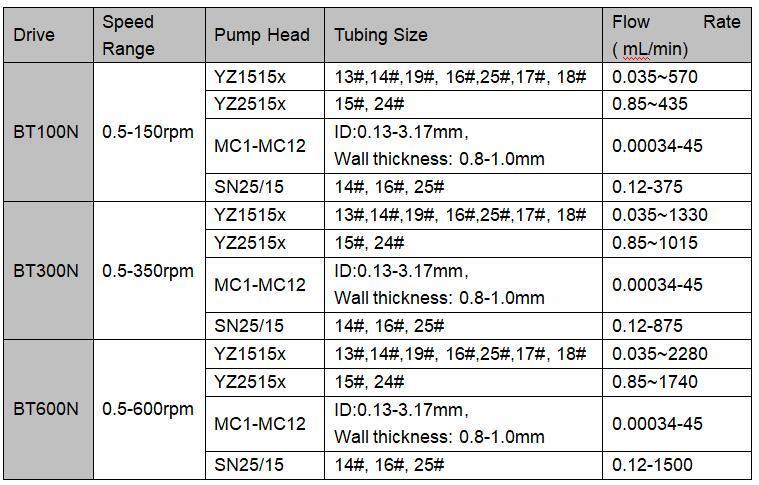 Technical Specifications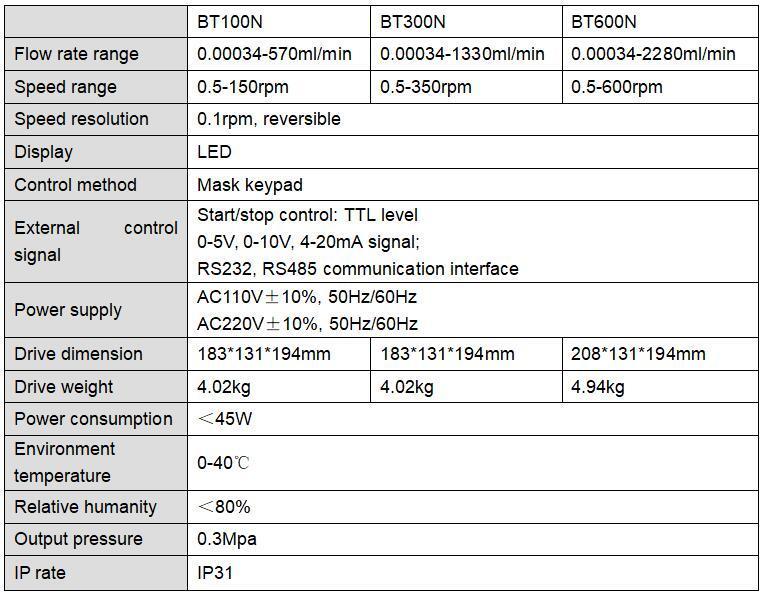 Dimension