Split Type Filling System-CF600
Model No.: CF600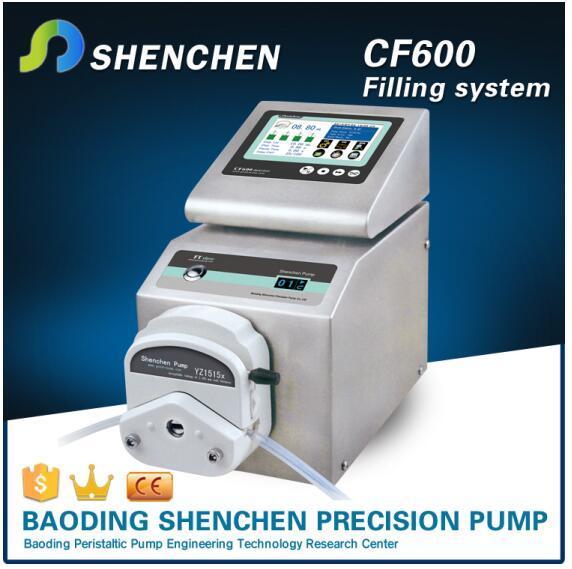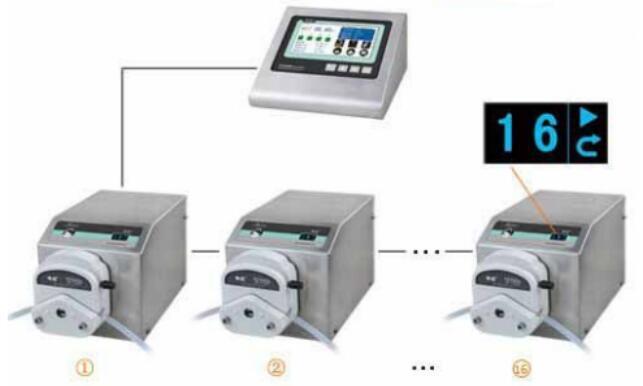 Product Introduction
CF600 Split Type Filling System, consists of a controller and multi separate filling unit. Can do continuous transferring and also can used for filling. You can add or decrease filling units according with different request, or working with same filling volume on different working station. One controller can control 16 filling units maximum. The controller use 4.3 inch color touch screen, graphical interface, dynamic display the working state, display the filling parameter and system setting. Suitable for non-pollution and high precision liquid filing. The accuracy is 0.5%-1%.
Function and Features
1. Split type design,space-saving,easy installation.
2. Imported 4.3'' industrial grade true color display,clear picture quality.Animation display the working status,filling data,setting parameters and system configuration in the same screen.
3. Imported touch screen control,high hardness,scratch resistance,high sensitivity,pay more attention to users' experience.
4. Stepper motor drive,precision control.
5. Shenchen-DF-CIR electrical system all use imported chips,fast operation,high performance and work steady.
6. Shenchen-DF-EMB operation system,use embedded software design,the function is powerful,the controllability is strong,friendly interface.
7. Shenchen-DF-EMBShenchen operation system,the core technology is precise angle control technology.Rely on this technology,the precision of this filling system reached international leading level.The filling precision is affected by various factors,expect for control technology,the physical precision of the pump head is also a factor,the two factors guarantee the high precision together.
8. The online calibration and online fine tuning function, to make you convenient to calibrate or fine-tuning the filling unit during the production progress. It can avoid the filling errors because of tubing fatigue and elasticity decreased.
9. The filling system can store 60 commonly used filing modes, save users setting time, and improve working efficiency.
10. Back suction angle setting avoid liquid drop off when the pump stop working.
11. Effective unit setting, you can start or stop any filling channel during it working to meet different channel numbers requests.
12.One controller can control 4 groups,each group with 4 units,total 16 filling units.Also can be add filling units follow your request.
13. Each channel receive missing bottle stop signal separately, to make the single channel can stop when missing bottles.
14. Separate controller and filling units, can install the controller where is convenient to operate.
15. External control start and stop function, make it can be unified controlled by the host computer when working in filing line.
16 .Load-shedding memory function,store the running parameters in time,safe and reliable.
17. Fast filling liquid function, not only can wash the tubing, but also can fill liquid in the tubing.
18. Strong anti-jammng feature,wide voltage design,suitable for complex power supply environment.
19. Circuit board spray with three paint,anti-dust,anti-moisture,anti-static,resist corrossion.
20. 304 stainless steel housing, resist corrosion, no rust, conform to GMP sanitary request.
Technical Specification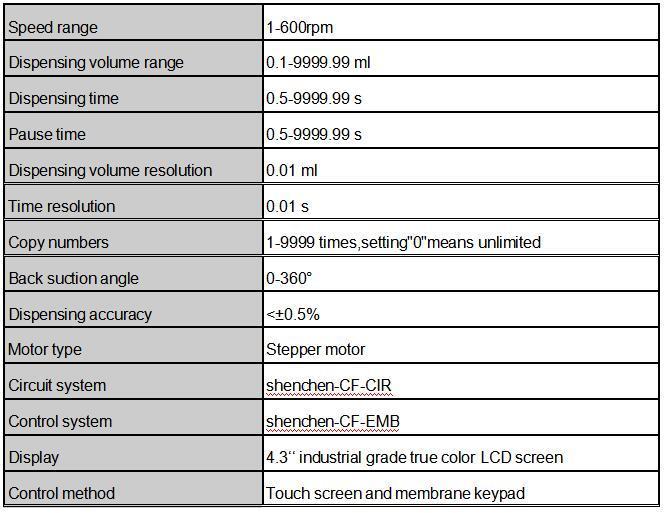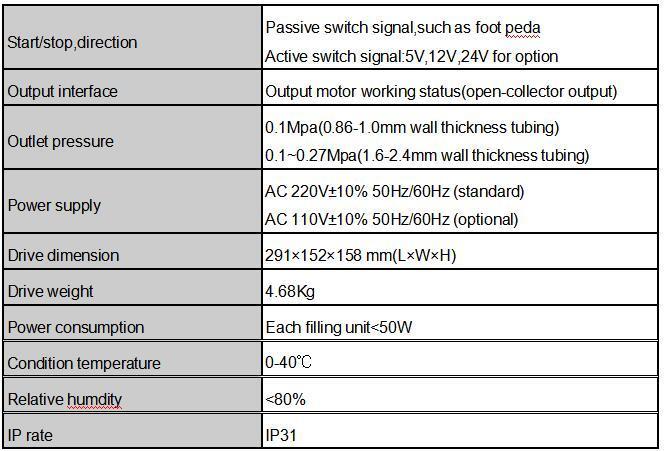 Filling Volume Reference(Media is water)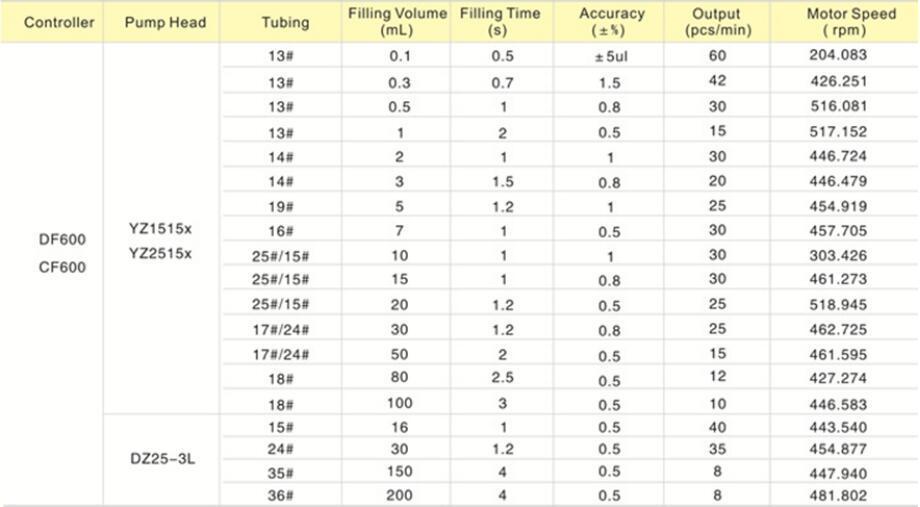 Production Dimension Drawing (mm)