Description
Small and uniform particle size,big surface area;
Nano Zirconia battery is made of yttria-stabilized zirconia(YSZ) and two Platinum Electrodes. yttria-stabilized nano zirconia has high oxygen ionic conductivity and oxidation and reduction activities.As an ideal electrolyte,the product can be widely used on Solid Oxide Fuel Cell.
Specifications

SEM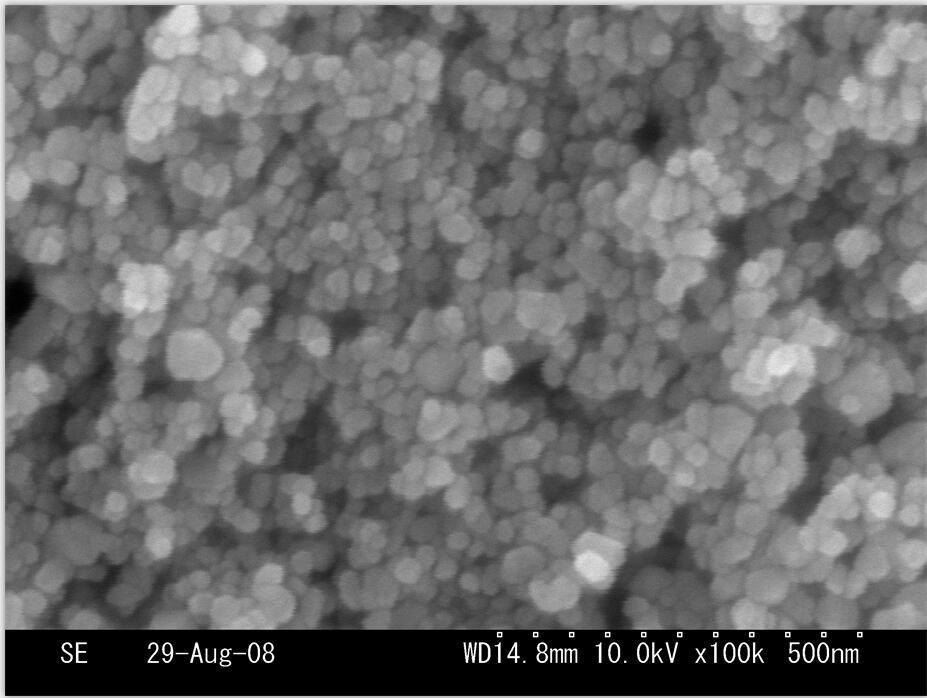 Mainly Applications
1. Widely used to made SOFC, Oxygen Sensor, microelectronics machine.
2. It has high oxygen ionic conductivity in the high temperature,excellent mechanical property and oxidation and reduction property.
3. Surface of alloy coated with the product can produce Living activity effect,which can improve the property of resisting high-temperature oxidation of alloy and can improve Adhesion of Oxide Scale.