Product performance
1. The product has high purity, small particle size, uniform distribution, specific surface area, high surface activity, low apparent density.
2. Slightly soluble in water, soluble in acid and generate the corresponding salts.Air is easy to absorb carbon dioxide and water, gradually became lanthanum carbonate.
Specification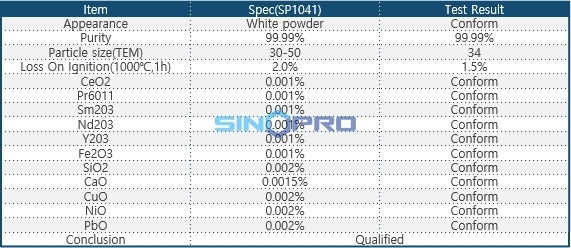 SEM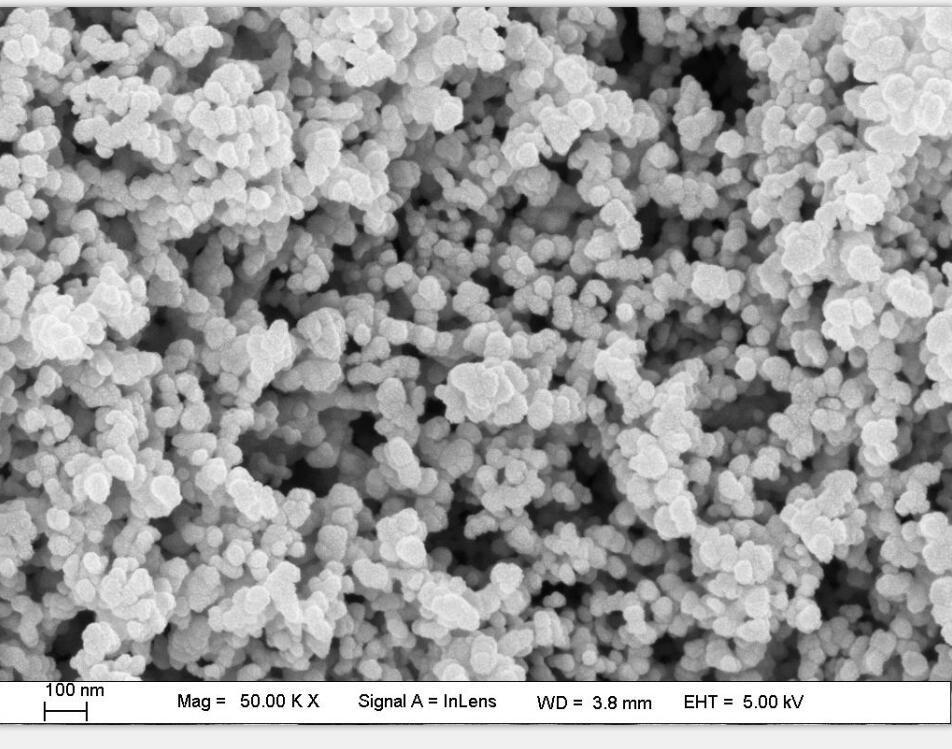 Application direction
1. Nanometer lanthanum oxide applied to piezoelectric materials, the piezoelectric coefficient increase products, improve product electric energy conversion;
2. The nanometer lanthanum oxide used in the manufacture of high precision optical glass, refraction optical fiber board, various kinds of alloy materials;
3. The catalyst of nanometer lanthanum oxide is used for the preparation of organic chemicals, and automobile exhaust catalyst;Nanometer lanthanum oxide can effective catalytic thermal decomposition of absorption of drug, the potential to improve the propellant burning rate, is a promising catalyst;
4. Nanometer lanthanum oxide application of light conversion agricultural film, using high photoelectric conversion efficiency of lanthanum oxide nanoparticles, effective use of weak light source, saving energy loss;
5. Nanometer lanthanum oxide electrode materials used in electroforming, adding 0.2% to 0.5% of nanometer lanthanum oxide, can effectively improve the electroforming electrical erosion resistance of electrode material, lower electrode loss;
6. Nanometer lanthanum oxide used in luminescent material (powder), hydrogen storage materials, laser materials.
Storage conditions
La2O3 nanoparticles should be stored in dry, cool and sealing of the environment, can not be exposure to air, in addition should avoid the heavy pressure, according to ordinary goods transportation.