Description
Cellulose nanomaterial is a nanometer size biomass cellulose material, and is the next generation of high-performance nano-materials with sustainability. Due to its unique properties, cellulose nanomaterials have demonstrated great promise for commercial applications across an array of industrial sectors in automobiles, packaging, paper, plastics, coatings, medical, textile, aerospace, military, reinforced materials and many other fields of application. For example, use in high-performance composite components, use in green biodegradable barrier coating, use in transparent flexible electronic display, use in lithium electronic battery diaphragm, use as hydrogel/ Aerogel adsorption materials, use in rheological modification and so on.
Typical Properties

TEM

FT-IR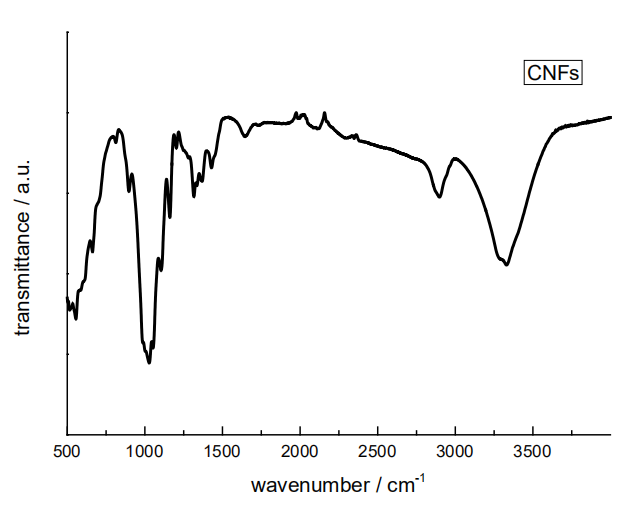 XRD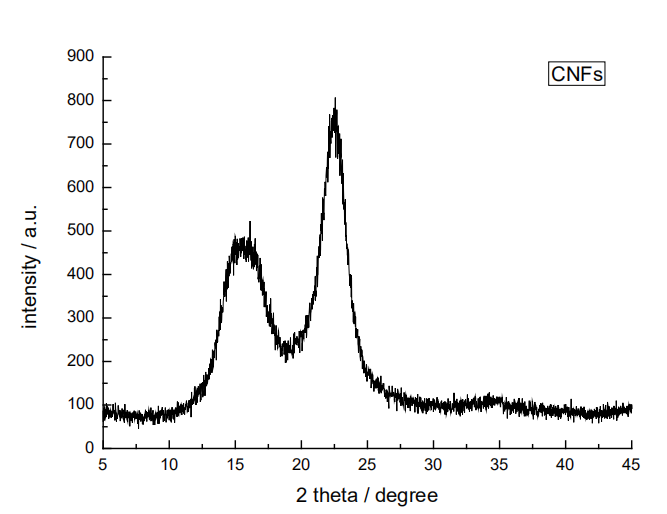 TG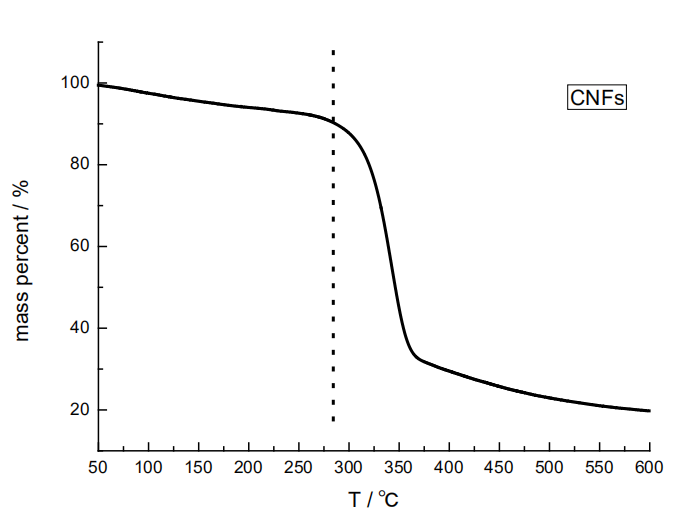 Product Application
1.Reinforced materials: Bio-based nanocomposites with high mechanical strength, paper
additives to improve physical properties such as tensile strength and stiffness;
2.Rheological modifier: Used in paints, coatings, foodstuffs, chemicals and pharmaceutical
products
3.Anti-sedimentation additive: suspension and emulsion stabilizing function for waterborne
coatings and emulsions
4.Food packaging materials: high mechanical properties and low gas permeability, high barrier
performance
5.Cosmetics: Moisturizing Agent
6.Transparent material: An optically transparent film or transparent coating
7.Gel materials: hydrogels, aerogel
8.Functional film/coating: Antibacterial film, insulating film, lithium electronic battery diaphragm,
9.low thermal expansion coefficient, flexible electronic display
10.Novel Cellulose filter: air filtration, water filtration
11.Asorbent: Remove heavy metal ions and capture carbon dioxide, adsorbed soluble organic
compounds Biomedical applications: Delivery of drug carriers
Storing
Stored in a cool, dry storeroom or stored in a refrigerated storage temperature of 5-20 ℃ to
prevent freezing. In the case of unopened, shelf life of 6 months, when not in use, please
tightly closed container.
Healthy and Safety
Before using this product, please read the Material Safety Data Sheet and follow all applicable
directions.