We are
►Listed company in Chinese NASDAQ
►The biggest licorice extracts manufacturer in China
►National high and new technology enterprise
We have
►China GMP certificate authorized by CFDA
►Excellent management team specialized in plant extract more than 20 years
►Leading R&D technology of plant extract .Strict product quality control system
►Abundant supply capacity
International market
We supply our products and service for worldwide customers including:
►Europe(Italy,UK,Holland,Germany,France,Russia)
►Asia(Japan,India,Korea)
►America(US,Chile,Columbia)
Description
Glabridin isolated from Glycyrrhiza Glabra L. is used in cosmetic preparations because of its skin-whitening properties. It is considered as one of the most important skin-whitening ingredients in high-end skincare products.
Specification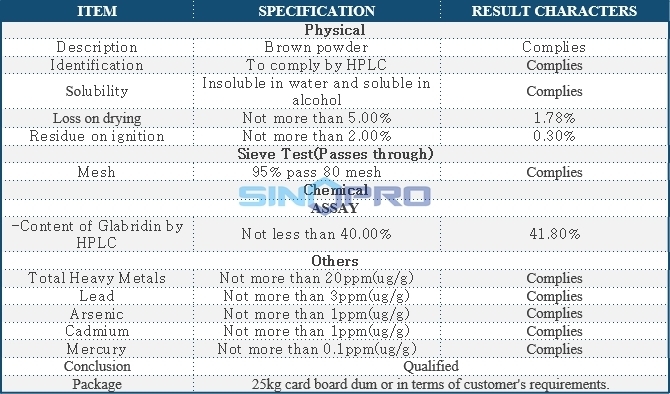 Application Industry
anti-ulcer, antioxidant. rid the body of toxins, antitussive, mild laxative and in anti-aging, whitening, refreshing skin and freckle removal.
Crude material factory in Xinjiang

Factory in Uzbekistan